Federal Heights Garage Door Repair and Installation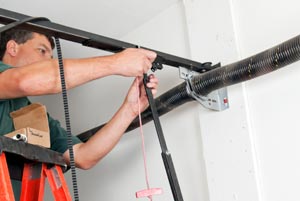 If you're shopping for a new garage door, Federal Heights Garage Door Repair has the top experts you're looking for when it comes to superior garage door installation and repair.
CALL US NOW! (720) 310-1840 We'll bring help in a jiffy!
We know that your garage door will affect the general appearance and value of your home. We are proud to provide countless options in garage door styles and materials. We'll help you obtain the perfect balance between resilience, price, and aesthetics.
Some recommended examples:
steel garage doors For the most durable and affordable garage door, steel is your choice. It's a favorite of those who want optimal home security. With a double coat of baked-on polyester paint, a steel garage door has a smooth finish with a classic look. Available in traditional raised panels and contemporary long panels.
wood garage doors Particularly for a classic-looking home, we suggest a wooden garage door. Pre-fabricated or customized.
composite garage doors When you desire an environmentally friendly garage door, choose composite materials. From 80% recycled wood and resin, it looks like wood, yet it's as solid as steel.
Make an appointment anytime for a FREE consultation! Our professional technicians are affable and professional, always happy to answer your questions. We'll explain the pros and cons of your choices. We are here to help you decide what's perfect for your Federal Heights home.

Federal Heights Garage Door Repair gives you the best value in garage door installation services in Federal Heights, Colorado. Before we perform any work, we hand you a detailed estimate of the total cost up front. Take advantage of our payment options, including flexible financing.
CALL TODAY at (720) 310-1840